White House Farm Primary School
White House Farm Primary School
Register your Interest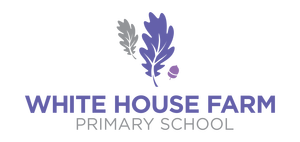 Thank you for your interest in our new school.
We are delighted that the Department for Education has appointed us to open and run the new White House Farm Primary School in Sprowston. The school's location is at the heart of the new development. The school will open for reception aged children in September 2019 and build up over time to educate 420 pupils. The brand-new, purpose-built school is already under construction and on track to open for the first cohort of pupils in September 2019.
White House Farm Primary School will set the highest possible standards for teaching and learning and will deliver extensive extra-curricular activities to enable our pupils to become confident and independent learners.
It is not too late to apply for a place in this school even if you have already selected another school as your first-choice preference. In conjunction with Norfolk Local Authority, we will still accept applications for reception places for September 2019. If your child was born between 1st September 2014 and 31stAugust 2015 they are eligible for a place in our reception class.
Please complete the Expression of Interest Form and we will send you an application form. You can also apply or change your school choice through Norfolk County Council School admissions team, www.norfolk.gov.uk/education-and-learning/schools/school-admissions.
We will use the information on your form to keep you up to date with developments and to invite you to a series of information events that we plan to hold over the coming weeks. We can imagine that you will have many questions about our new school and we are very much looking forward to meeting you, sharing with you our passion for education and answering your questions.
We look forward to hearing from you.
Yours faithfully
Jonathan Taylor MA(Oxon)
CEO of Sapientia Education Trust
Please click here to register your interest in White House Farm Primary School