White House Farm Primary School
Consultation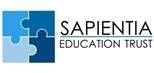 Dear Members of the Community
I am delighted to write to you about White House Farm Primary School which will serve the new housing developments at Manor Reach, Broadgate Park and Millers Field. It is being built in response to the need for additional primary school places as a result of all the housing growth in the area. The project is funded by Norfolk Local Authority and the DfE has appointed Sapientia Education Trust (SET) to open and run the school. Our intention is to open in September 2019 as the local primary school for the new housing developments. We will open with one class of reception age children taking in a new cohort of reception children each September until we reach our capacity of 420 places.
SET was born out of Wymondham College; I was previously the Principal of Wymondham College before developing the Trust. SET now runs 12 schools across Norfolk and Suffolk with another new primary school project, Wymondham College Prep School, also in the pre-opening phase. Together with this school, it takes the total number of schools in the Trust to 14 schools.
We are an ambitious trust committed to securing the highest possible standards for our pupils. Our new school will set the highest standards for teaching and learning and will deliver extensive extra-curricular activities to enable our pupils to become confident and independent learners.
In accordance with Section 10 of the Academies Act of 2010, which requires us to consult with interested parties in the location of the school, I would ask that you explore the links to the left hand side where you will find much more information about the building and our vision for the school. I would be very grateful if you could complete the online questionnaire below.
One part of the questionnaire asks "Do you agree that White House Farm Primary School should open in September 2019 which would involve entering into a Funding Agreement with the Secretary of State for Education?" an example of the type of funding agreement that would be put in place can be found by following this link;
https://www.gov.uk/government/publications/academy-and-free-school-funding-agreements-multi-academy-trust.
Thank you very much for your anticipated support.
Yours faithfully
Jonathan Taylor MA Oxon
CEO
Please click here to complete our Section 10 Consultation Questionnaire