Wymondham College Prep School
Frequently Asked Questions
Please find below the answers to a number of frequently asked questions; if you have any other questions or require further information please do not hesitate to contact us.
How much does a place at Wymondham College Prep School cost?
Unless you are applying for a boarding place our education provision is free; we are a state funded school. Boarders receive a free education but pay for their boarding costs. As with all schools there will be a charge for some activity/provision such as breakfast clubs and after school supervision.
Which year groups will start in September 2020?
Because of the delays to our building programme we are only able to accommodate Reception age pupils in September 2020.
The table below illustrates how the school will grow: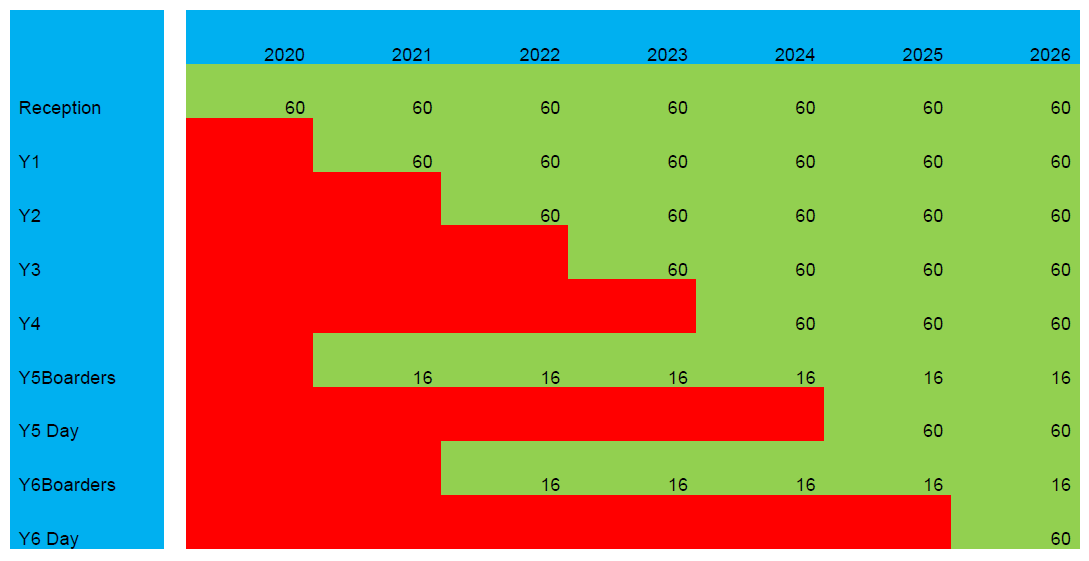 We will discuss our growth and development at our information sessions.
How do we apply for a place?
You must apply directly to us using the application form on our website. Our application window is now open with applications being invited for places for children born between 01 September 2015 and 31 August 2016.
Should we still apply to other schools?
We encourage you to make your preferences for other schools via the Norfolk Common Application Process. This protects your school choices in case something goes wrong and we do not open. This should not happen, but it is standard procedure for a new school. We will explain how this works at our information sessions but in our first year of operation you are able to make two first choice preferences, one for us and one or another school. This is in addition to your second and third choices.
How does the admissions policy work in practice?
We will be explaining our application process in detail at our upcoming information events. We have 60 Reception places for 2020 and they will be allocated according to the priorities in our admissions policy.
We are legally required to give places to looked after children or those with ECHPs, next we give priority to siblings either of students at the College or at the Prep school and then children who live in our identified zone of priority and then all other children.
To illustrate:
If we have 4 statutory placements (Children in care or with EHCPs) we have 56 places left
If we have 10 siblings
We have 46 places left
Of those 46 places priority will be given within the zone of priority
If we have more than 46 applications from within the zone, we will ballot from within that zone for those 46 places and unsuccessful children will be offered a place on a waiting list.
If we receive as an example 30 applications from within the zone we have 16 places left for children who are from elsewhere.
If we get more than 16 applications for these places there will be a ballot to allocate places from this category.
How do I know whether my address sits within the zone of priority?
At our information sessions we will display a large-scale map showing the zone from which applications have priority. If you are still in doubt after that please contact us. Don't forget if you are not within the zone, you can still apply for a place.
What is happening with the buildings, we have heard that there has been a delay?
In order to accommodate the Prep School on the College site, we needed to undertake additional works and determining the extent and cost of these has resulted in a delay to our plans. However, we have now submitted our planning application and we await the outcome. We anticipate that building work will begin in the early months of 2020 with a completion deadline of April 2021. This means that we will open in temporary accommodation on the site of Wymondham College. We have an ideal building that we will adapt and operate as the Prep School from September 2020 until we can move into our new building at Easter 2021.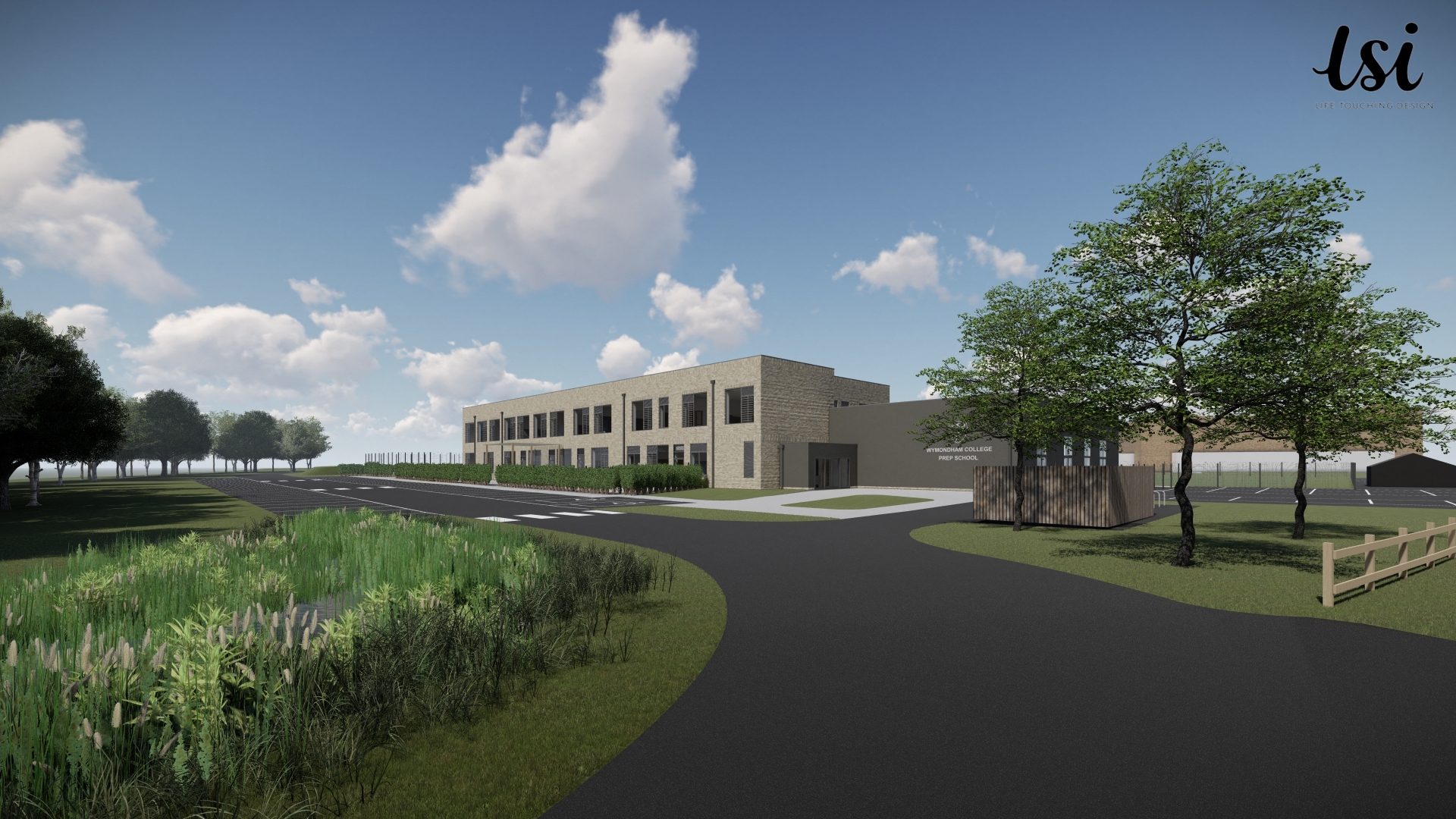 We have spent months working with the contractors, Morgan Sindall, and architects, LSI, to design our school buildings. They are designed to be well equipped, vibrant learning spaces where our children can learn and flourish.
When does the boarding provision begin?
We are taking in our first cohort of Y5 boarders in September 2021, the admissions policy and an application form can be found on our website with details of when our application window opens.
Will Y5 and Y6 boarders be in boarding houses with older students?
No; we are building a brand-new boarding house, Underwood Hall, to accommodate our Y5 and Y6 boarders. The building has been specifically designed with a family atmosphere to meet the needs of younger boarders. It will be staffed with specialist, experienced boarding staff.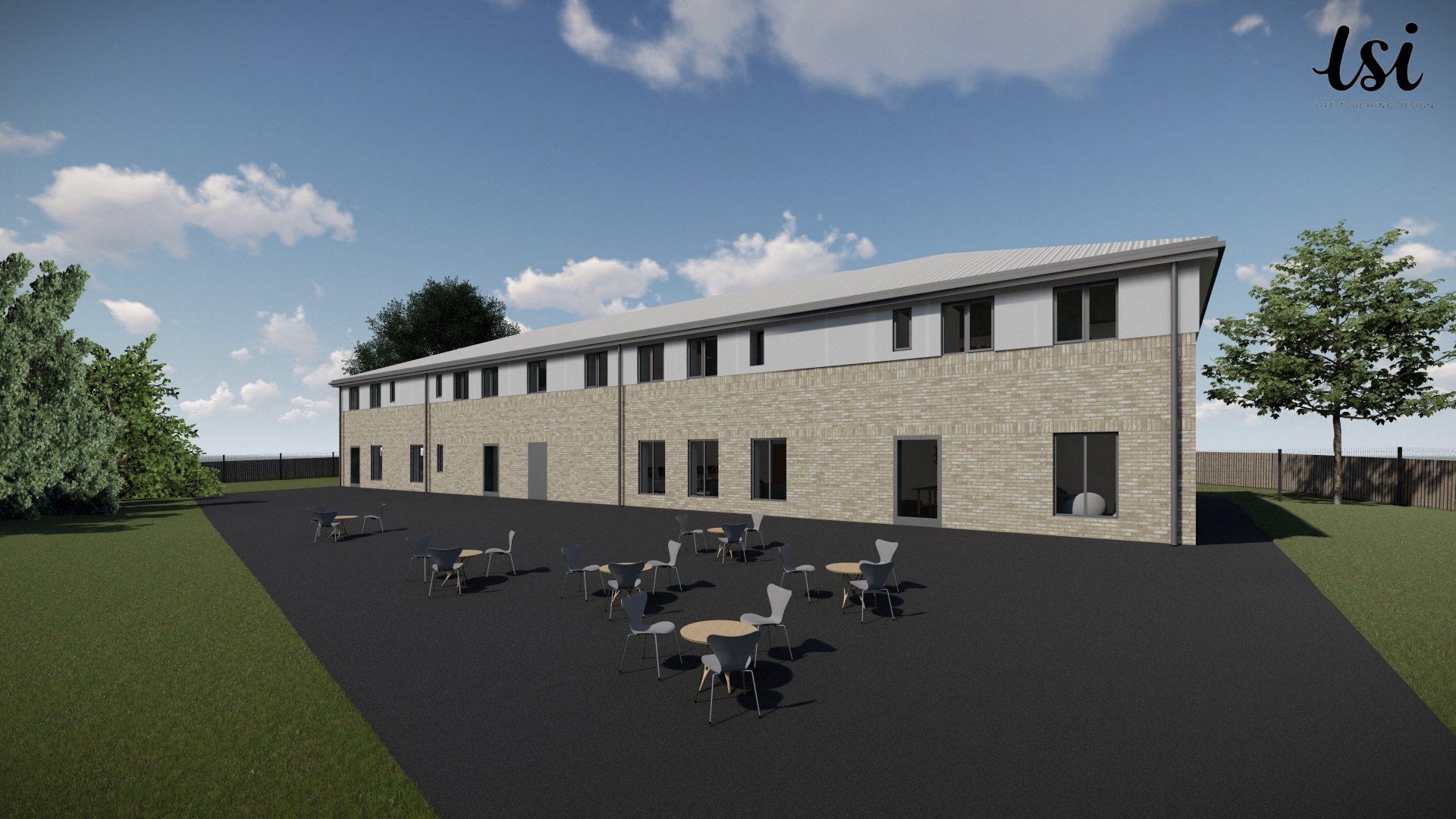 How much will boarding fees be?
Boarding fees are usually set in the Spring Term for the following September; we envisage that our fees will be in line with those at Wymondham College.
Who will run and manage the Prep School, is it an extension of the College?
The Prep School is an entirely separate school to Wymondham College but both schools are administered by Sapientia Education Trust. Whilst the Prep School will feed into the College, it is a separate school with its own Headteacher, leadership team and governing body. The Prep school will be inspected separately by Ofsted.
However, its co-location with Wymondham College on the existing site will mean that the two Headteachers and their governing bodies will work closely to ensure a happy coexistence and well managed facilities. They are united by the Sapientia ethos and educational values. The Prep will draw inevitably on expertise from the College, which sets this primary school apart from others.
Does a place at the Prep mean that my child will automatically get into Wymondham College?
Trustees have determined that pupils at the Prep will have priority for a place at Wymondham College in accordance with the College's admissions policy which can be found on their website.
Have you determined the uniform for the Prep School?
We are in the process of deciding upon our uniform. We are clear that there will be a uniform and that it will have a traditional feel to it. The colours will reflect the blue that we have chosen for all our marketing materials.
Will you have provision for children with special educational needs?
Yes, we will cater for children of all abilities and needs. The Trust has a strong track record for children with SEN and is committed to supporting all children.
How will you spend your Pupil Premium funding?
Our funding will be determined by the needs of our pupils which will be determined once we know the nature of our first cohort of children. In accordance with DfE requirements we will publish our use of our PP funding on our website.
Will you offer extra-curricular activities?
Of course; we are fully committed to the holistic development of children. Those of you familiar with Wymondham College will be aware of the extensive extra-curricular offer. As our school grows, our children will have access to an ever-expanding range of extra-curricular provision.
What will the staffing structure look like?
Our staffing will grow with our school; initially we will have our Headteacher, Mr. Wilson, a teacher for each Reception class and a TA for each class. Year on year as we take in more classes, we will increase the staffing but the structure will remain the same. Over time we plan to have Phase Leaders but our emphasis will remain on having the right people in the classroom with our children. Our boarding structure will mirror that of the College. The boarding house will have a Head of House and a House Parent both of whom will be residential in addition to matrons who will be on duty 24/7.
What time will the school start and end?
We will share the school day arrangements at our information events but we do intend to provide care on site from 7:45 to 6pm for working families. There will be a charge for some components of this cover just as there would be if children were left with child minders before and after school. However, some of this provision will be provided for free, this will be discussed in more detail at our information events.
Will the Prep mirror the term dates of Wymondham College and have Saturday morning school?
No. We believe that younger learners have had a long enough week by Friday which means that our term dates will mirror those of Norfolk County Council rather than the College. However, we may consider introducing Saturday school for our Y6 students as part of their transition to the College.
Will there be opportunities for parents to be involved in the school?
There will be many ways for parents to support the school be this through helping to organise events, listening to children read or by serving in the Local Governing body which will be elected during the school's first year of operation.